Upcoming Events
This page is updated as events are confirmed.
400 Years of Africans in US – 1619-2019

Round-table event with multiple Historians, Genealogists, and Archaeologists, which will be moderated by Professor Henry Louis Gates.
Dates to be announced.
August 21, 2019  – Hampton History Museum, Hampton Virginia.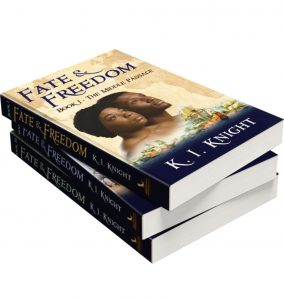 "Fate & Freedom Book III – Waves of Wisdom" will be released.  The long-awaited conclusion of the International Award winning series.
August 2, 2019  Florida Author's and Publisher's Association. 
Knight will speak at the Annual Florida Authors and Publishers Conference on the subject of "Research."   Knight's research has supplied new evidence on the first documented Africans in Virginia, correcting the old narrative and giving them their true place in America's vast history.
May 31, 2019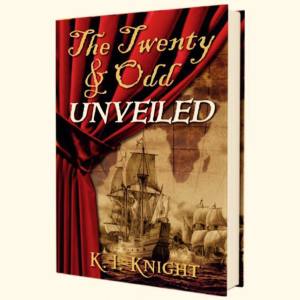 The long awaited…..  UNVEILED – The Twenty & Odd will be released.  Release party information will be released soon.
October 11-13th 2018 Philadelphia, PA.
Knight will be attending the 2018 National Afro-American Historical and Genealogical Conference as well as the Book Awards Program for her National Award Winning Historical Trilogy, "Fate & Freedom".
August 3-4, 2018  Orlando, Florida.
Knight will be attending the Florida Author's and Publisher's Association's Annual Conference.
April 21, 2018, Orlando, Florida 10am-4pm
Knight will be representing the Florida Authors and Publishers Association at the Orlando Book Festival @ Orange County Library, Orlando, FL.
Previous Events
November 1, 2017 @ 6:00 pm
Celebrate the long awaited release of Fate & Freedom Book II – The Turning Tides.  Book signing and refreshment.
Winter Garden Heritage Foundation
21 East Plant Street,  Winter Garden, Fl  34787
January 19, 2017 @2pm – Marion County Genealogical Society, Ocala, Fl. Marion County Library
Featured speaker : First Africans arrive in English America, August, 1619.
September 8, 2016@ 5:00pm

Pastfinders Genealogy Society of Lake County, FL.

Cooper Memorial Library, Clermont, Fl. –  Guest Speaker
August 19, 2016 – August 21, 2016
First African Landing Day Commemoration, Old Point Comfort, Hampton, Virginia.
Contributor to the Hampton History Museum's First Africans Exhibit. MUST SEE!!! Opens August 20, 2016
May 25-28, 2016 
11th Conference of the International Society for the Oral Literature of Africa (ISOLA)  University of Florida, Gainesville.
Guest Speaker – Stories of Yesteryear
May 19, 2016 2:00 – 4:00pm
Marion County Genealogy Society @ Marion County Library, Ocala, FL.   Featured Speaker.
April 20, 2016  6:30-8:00pm
Florida Writers Association – Orange Park Library, Orange Park, FL      Genealogy panelist.  Open Q&A.
September 20, 2015
Preservation Virginia's Cape Henry Lighthouse, Virginia Beach, Virginia. 10:00a.m. – 4:00p.m.
The Piracy that changed America! Presentation and Book signing.
September 19, 2015
Preservation Virginia, Bacon's Castle, African Diaspora. Featured speakers: Dr. Cassandra Newby-Alexander, Joe Jenkins, Professor Russell Hopson and K. I. Knight, Author of the Award Winning Series Fate & Freedom. Book signing to follow.
Thursday, September 10, 2015
ALTRUSA International of Starke, Florida Club meeting – Featured Speaker
12:00 Noon
Saturday, August 22, 2015 "Discovering the Twenty & Odd" program and book signing @ Hampton History Museum, Hampton, VA 3:00 – 5:00PM
August 20-22, 2015 Celebrating African Landing Day events, Hampton Roads, VA
August 17-18 Visiting the African American Historical Society of Surry County, Virginia.
Tuesday, August 11, 2015 Book Signing / Discussion – Bradford County Library, Starke, FL 6:30 – 8:00
Tracing the Sweat Ancestry from Bradford County, Florida to Surry County, Virginia and the first "Twenty and Odd."
August 7-8, 2015 Florida Authors and Publishers Annual Conference.
Awards: Best Historical Fiction, and Best Cover Design

Monday, June 8, 2015
"Genealogy Talk / Workshop" 10:30am.
Bradford County Library, 456 W. Pratt Street, Starke FL. 32091
"From Bradford County, Florida to Virginia 1619."
Ongoing Genealogy Classes – Summer Schedule
Bradford County Library, 456 W. Pratt Street, Starke, FL 32091
Tuesday June 23, 2015 @ 10AM
Wednesday June 24, 2015 @10AM
Tuesday July 7, 2015 @10AM
Wednesday July 8, 2015 @10AM
Tuesday July 21, 2015 @10AM
Wednesday July 22, 2015 @10AM
Tuesday August 4, 2015 @10AM
Wednesday August 5, 2015 @10AM
Saturday May 9, 2015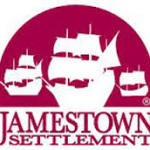 Jamestown Day – Celebrating Jamestown's 408th anniversary. Book signing @ Jamestown Settlement, Williamsburg, VA. 1:00 – 3:00 pm
Saturday, April 18, 2015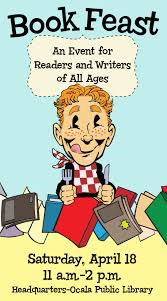 "Book Feast" at the Marion County Library from 11:00am – 2:00pm
Tuesday February 24, 2015
K.I. Knight will join Lauranett Lee, PhD, African American curator for the Virginia Historical Society, in a joint presentation "Unknown No Longer – The First Twenty and Odd": 5:30 – 7:00 pm (book signing to follow)
Hampton History Museum 120 Old Hampton Lane, Hampton, VA 23669 (757) 727-1610
Tuesday February 3, 2015 Book release celebration and signing: 5:30 – 7:00 pm Winter Garden Heritage Foundation 21 East Plant Street, Winter Garden, Florida, 34787 (407) 656-3244